Featuring Our THAILAND 180º Collector's Edition Coffee-table book:
200 Pages with over 450 Fisheye Photographs that Highlight Thailand's Rich Cultural Diversity,
and Abundant Natural Beauty
"If you've ever contemplated taking a trip to Thailand, this is the next best way to visit this astonishing country. Giunca's magnificent photo journey takes us to every corner of every region with all the ease of flipping glossy pages of this enthralling coffee table book. It's all there: the glorious images of colorful festivals, awesome temples, the spectacle of an elephant round-up, the spice filled markets. He takes us with him everywhere in this amazing country. What a marvelous gift this would be for anyone who enjoys travel or especially for those where travel is impossible but want to sense and feel the rhythm and spirit of an exotic land. Bon voyage!"
--Thom Thomas, Playwright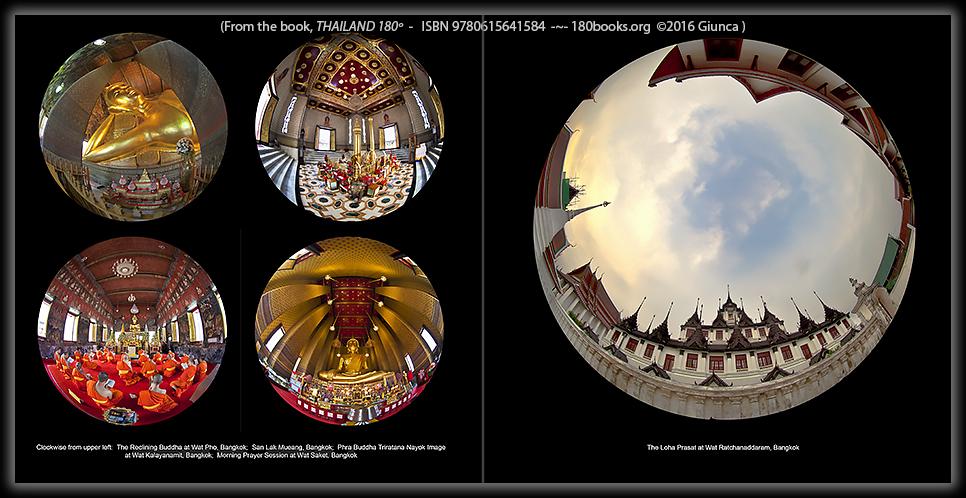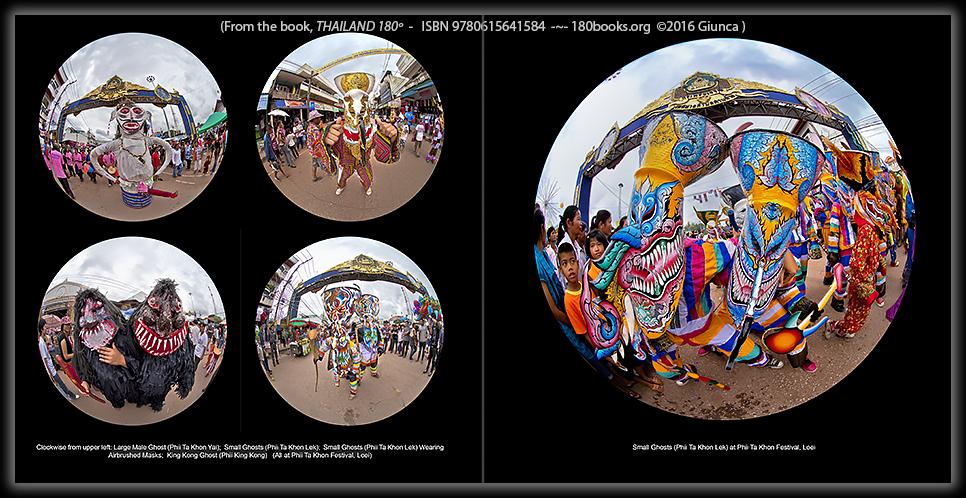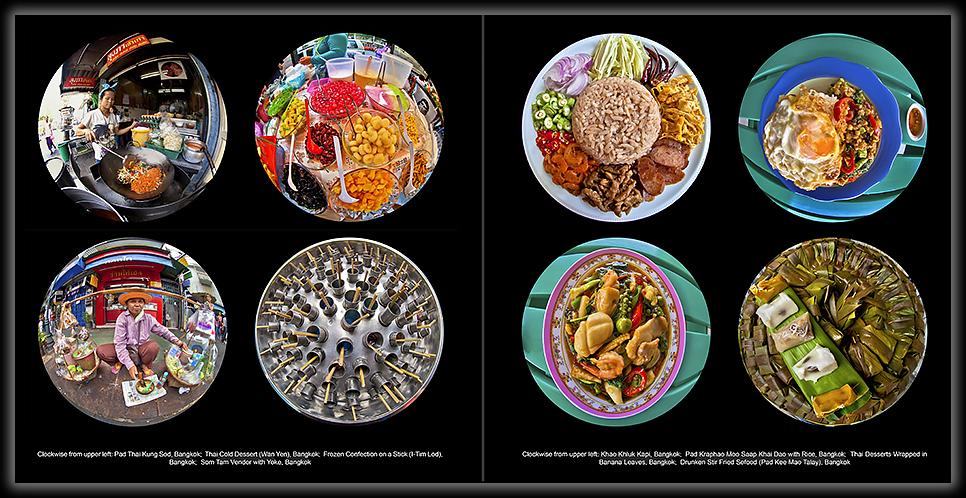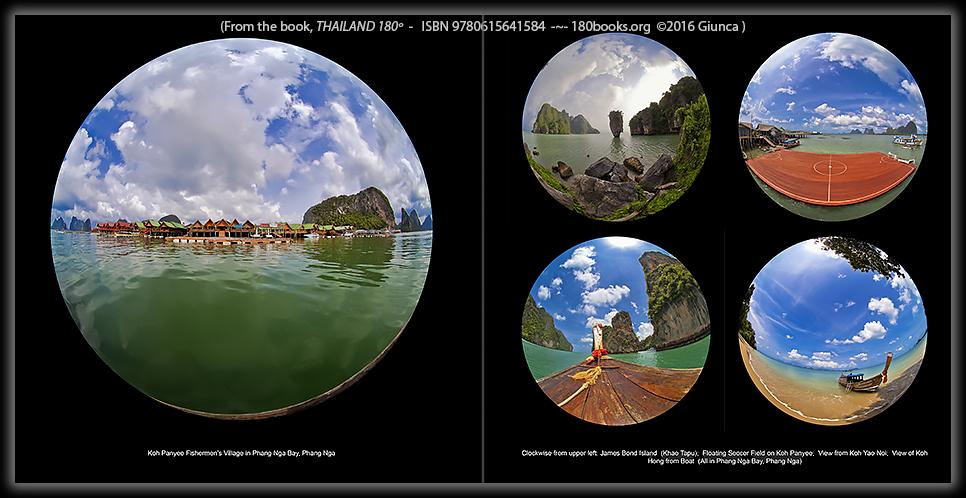 The Ginormous 12 x 12 Inch Size of the Book Allows for Large Image Sizes.
Each Glossy Page is Spot Varnished to Make the Photographs Leap Off the Page.
It Contains Over 450 Circular Fisheye Lens Images from all Over the Kingdom of Thailand.
From the Modern City of Bangkok, to the Rural Areas, to the Food and Exotic Cultures of the Kingdom's Different Regions, to the Tropical Islands and the Sea, it's all Here in this 200 Page Book!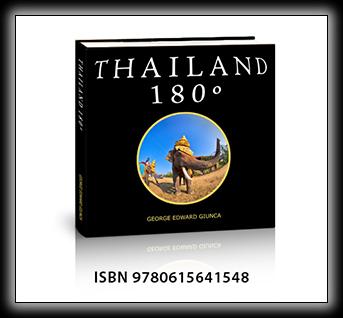 Here's How to Get Your Copy of THAILAND 180º Collectors Edition ~Today!
In Thailand ---http://www.giunca.com/orderinthailand.html
The Rest of the world: We are offering our book on Amazon.com, below list price and I'll pay for the shipping within the United States!
All Images and Design ©2016 George Edward Giunca